Glacier Express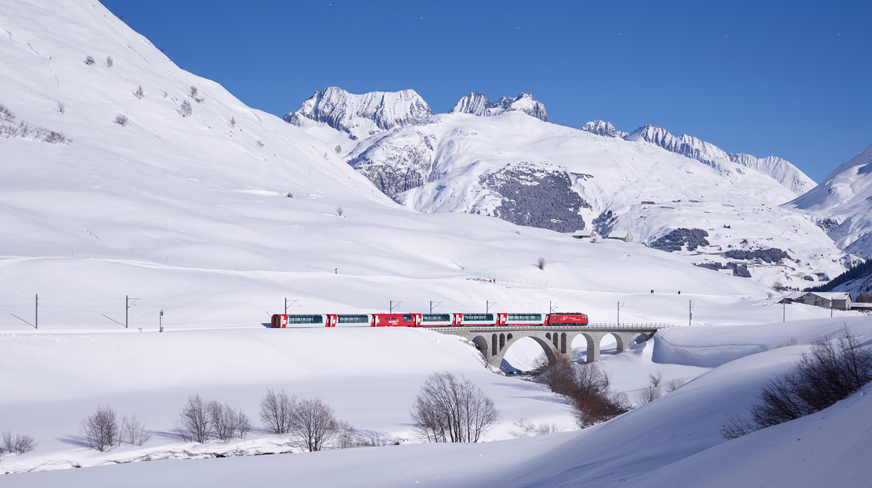 Before you redeem the desired amount at the partner, you must convert the corresponding value. After conversion, you will receive the digital gift card by email within max. 2 working days.
About Glacier Express
Around the world, the Glacier Express, king of all panoramic trains, is known for its prestige and admiration. The train journey on the Glacier Express takes you over spectacular bridges and through several tunnels, right across a picturesque landscape. Traveling towards the Oberalppass, the Glacier Express reaches 2,033 meters above sea level as its highest point. You can find a complete list HERE!
Book your train journey by telephone on 0848 858 757. Please have the voucher ready, which you will receive by e-mail from STC after conversion. Please note that the vouchers are not valid on the spot and for train journeys without hotel accommodation only. The experts at STC Switzerland Travel Centre AG are at your disposal from Monday to Friday, from 08:00 to 17:00.
IMPORTANT: SBB don't accept any on-site payments with Bontique-Checks. All bookings must be made via website or by phone!
switzerlandtravelcentre.com/de/che/rundreisen/bahnreisen